When:
2020-08-18T00:00:00-06:00
2020-08-19T00:00:00-06:00
Bank Ordered Cabinet Equipment Online Timed Auction
Going on now!
Ends: Tuesday August 18th at 9 am
Address: 520 S. 850 E.Suite C100 and c200 Lehi, Utah 84043
Auction Link: Click here to bid & register
Removal: is immediate

ALL ITEMS TO BE SOLD ABSOLUTE!
Lot list:
1 Maggi Boring System 23 Type #16011151 Serial #1601800028
2 (4) matching shop tables on wheels
3 (3) shelving units
4 2018 Neederman Dust Collection w/ all horizontal piping
5 Jet Table 10″ ProShop Saw model JPS-10TS #11076489 w/ 2 feeder tables
6 DV Pro Dry Compressor G25 System Product #S-002391 Serial #092644
7 Forklift Dump Bin (Uline) D-200-LD
8 (2) shop tables on wheels 6×4
9 Cantilever racking (4 shelf) approx 20′
10 (2) shelving units with misc. hardware, hinges, hinge plates, adjustable foot levelers, screws, nails and misc. hardware (racks included)
11 (3) shop tables stationary
12 8′, 6.5′, 6′ & 4′ levelers
13 2017 Ganno Mat Pro-Line 50 with foot switch & 5 feeder tables
14 misc. ladders (2) 6 Werner ladders & (2) step ladders
15 Thompson Industries (2018) w/ shop table
16 Shop tools including: 3 DeWalt Saws, Dremel multimax Mm35, Porter Cable Pneumatic, Senco small air compressor, Milwaukee Rotary Hammer, Ridgid Pro Pack, & DeWalt clamps and shop table
17 Shop tools including: Hitachi Laser Saw, DeWalt Chop Saw, Misc. tool boxes with hardware, Makita Jig Saw, extension cords and shop table on wheels
18 DeWalt DW7440RS portable table saw on wheels & Ridgid table saw portable R4513 10″
19 2018 Homag Edgeteq Edge Banding Machine S-240 Machine #0-261-84-6503 w/ feeder tables with edge banding inventory and cabinet
20 2018 Stiles Altendorf WA8 Serial #18-08-61-066
21 Yale 50 Model GLP050RGEUAE090 Serial #A875B34645C Propane Forklift w/ 2,069 hrs
22 South work Hydraulic table with pedal controls
23 pair of 8′ forklift forks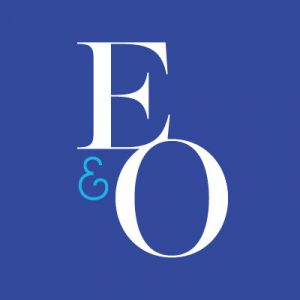 Utah's Leading Auctioneers
Terms of auction/Common questions
Everything is selling "as is, where is," what you see is what you get.  All sales are final.  All items will sell absolute with no reserve prices.   No guarantees or warranties.   
ERKELENS & OLSON AUCTIONEERS makes no warranty, expressed or implied. It is the Bidder's responsibility to determine condition, age, genuineness, value or any other determinative factor of items for sale. No collusion is allowed at the auction.  To bid & to register all bidders are required to register through bidspotter.com.  There is no fee to register. 
Terms of payment: cash, credit/debit card or certified funds.  Certified funds being cashiers check made payable to Erkelens & Olson.  Credit/debit cards are accepted with no fee.  Sales tax will be charged on all purchases.  Unless purchaser is tax exempt and must provide proof of sales tax exemption number or resale number. Give us a call w/ any questions 801-355-6655.  Payment is due immediately after the close of the auction.  Erkelens & Olson will collect payment either in person at the auction warehouse or through Bidspotter's payment portal.  If purchasing through Bidspotter your receipt will show as "GAP Toolbox."
Removal is immediate.  For the larger items bidders have until August 24th to remove their larger items.
Auction process: auction is open to the public and is an online timed auction.  Each auction will follow a numerical order known as the "lot list," that will be the order of the online timed auction.  ERKELENS & OLSON AUCTIONEERS makes every effort to accurately describe all items, but there is the possibility of error. ERKELENS & OLSON AUCTIONEERS is not responsible for any errors or omissions in the description of merchandise.  The lot descriptions are meant merely as a guide we do not guarantee the counts or descriptions described therein.  Bidders are responsible for removal of their items the day of the auction and must have their paid invoice in hand to show proof of purchase.  Erkelens & Olson will have staff in place to ensure the correct items are being removed from the auction house.  However, the bidder becomes solely responsible for all items purchased by him/her immediately following his/her winning bid.
EVERYTHING MUST BE PAID IN FULL ON THE DAY OF THE AUCTION AND MUST BE REMOVED DAY OF.  Everything will be sold "as is, where is", w/ no guarantee of any kind, regardless of statement of condition made from the auction block.  Buyers shall rely entirely on their own inspection and information.  Every effort is made to "guard" merchandise throughout the auction, however, the bidder becomes solely responsible for all items purchased by him immediately following his winning bid.  Therefore, he/she is advised to further guard his items at his own discretion.  The bidder is responsible for knowing which item he is bidding on.  If he/she is insure, bidder should inquire or not bid.  When you become the winning bidder at auction you have effected a contract and will be expected to pay for items in which you were evidenced to be the successful bidder. The auctioneer reserves the right to accept bids in any increment he feels is in the best interest of his client, the seller.  The Auctioneer reserves the right to reject the bidding of any person whose conduct, actions, or adverse comments he feels are not in the best interest of the seller.  We reserve the right to refuse service to anyone.