When:
June 6, 2019 @ 10:00 am
2019-06-06T10:00:00-06:00
2019-06-06T10:15:00-06:00
Auction Thursday June 6th at 10 AM
Preview: Wednesday June 5th 10-2 PM
Address: 155 W 2625 S St, South Salt Lake, UT 84115
Lot list:
Rack & contents

Rack & contents

Approx 23 boxes of italian seasoning

Expanding rolling conveyor

Pooy-Clip System model PDC 700

3M matic Case Sealing System Model A20 #50302

Theme Steam steam cleaner

(5)  rolling tray racks

8′ stainless table on wheels

Hollymatix HI Yiepd 16 Meat Saw  model HY-15

Stainless table on wheels

3 folding tables

Aprons and utility rack

Stainless table approx 4'x4′

Yukon 60 performance range

Accessory

Misc. Plastics and utensils

8′ stainless table w/ shelf

Hollymatic 3000 Grinder

Hollymatic Grinder 900 E

Biro Grinder

Biro Grinder

Electronic floor scale Model LP7510A

Market Forge Machine

Portable rack with hooks and plastics

Metal tools

Rolling stainless rack with accessories

Floorscale IQ Plus 355 Scale

Stainless table

Resier Vemag HP 10C #1421644

Reiser Vemag LPG 202 Cutter #2020246

Reiser Vemag TM #2030107

Custom conveyor system

8 stainless table

Fabre Overwrap Packaging system (not working properly)

Enviro Pak micro processor Oven/Smoker model Eg-CSG #03J7227551

Staginello Fermintatiom Cabinet

Tray rack on wheels

Shelf with contents corner lot

Ross Inpack Cryovac System

Reiser Ross industries GB 240 cutter #527R

Stainless Table w contents

Stainless Table w contents

Sausage accessory with rolling cart

6′ stainless Table w cutting boards

(Spice room) Table and Contents
51.2 stainless racks w contents
3 storage racks no contents

Green rack and contents

Torrey ts 500 e wrapping machine

Torrey ts 500 e wrapping machine

Rolling stainless cart

Labeler with laptop

3 tubs with product

(Entry way) 2 stainless tables with contents

Turbo Air Freezer with Colismos logo

Scale and microwave w pictures

True display cooler (doesn't work)

Misc chairs

Wall lot (tents, coolers and misc)

Lockers

Rolling clothes rack

Don Duggar chemical lot

 Vidmar tool chest

 Cabinet with parts
70.Contents of office supplies
Weight scales

Large hp printer

Computer lot

Data Max labeler w computer and time clock

7 racks w plastic trays

4 Rubbermaid commercial drying racks

Automated pallet jack

3 shelfs w contents

Crown electric forklift

2 storage shelfs only

Pallet Rack and Other rack

2 gas barcecues

 2 stainless shelfs w contents

2 stainless shelfs

Boxes of Wax Paper

Lockers

All garbage cans

Misc trays, shelving etc

2006 Hino 268 refer truck diesel w/ 300K Mi. manual transmission
91.05 Gmc Savannah van (rebuilt restored title) 
92. 2008 Chevy Uplander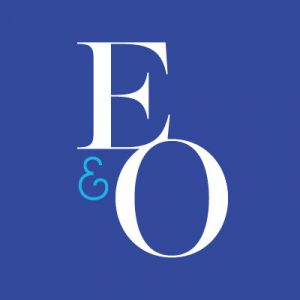 Utah's Leading Auctioneers
 Terms of auction/common questions 
Everything is selling "as is, where is," what you see is what you get.  All sales are final.  All items will sell absolute with no reserve prices.  No guarantees or warranties.  No collusion is allowed at the auction.  To bid at the auction all bidders are required to register for a bid card and by signing up for a bid card you agree to the listed terms on the bid card.  There is no fee to register.  To register for a bid card: requires a photo i.d., name, address, and phone number.  There will be a 10% Buyer's premium.
Terms of payment: cash, or certified funds.  Certified funds being cashiers check made payable to Erkelens & Olson.  (Credit/debit cards will not be accepted.)  Sales tax will be charged on all purchases.  Unless purchaser is tax exempt and must provide proof of sales tax exemption or resale number. Give us a call w/ any questions 801-355-6655
Auction process: auction is open to the public and is a live auction.  Each auction will follow a numerical order known as the "lot list," that will be the order of the live auction.    Typically the lot list is posted on Thursday.  *Items are subject to change.  Bidders will be seated and each lot up for auction will be shown on TV so you are able to see what you are bidding on.  Typically the auctioneer will suggest starting opening bids.  You do not have to stay until the end of the auction to checkout. Whenever you are ready to checkout proceed to the front desk and an employee will assist you with printing your invoice and collecting money. Bidders are responsible for removal of their items the day of the auction and must have their paid invoice in hand to show proof of purchase.  Erkelens & Olson will have staff in place to ensure the correct items are being removed from the auction house.
Bidder is agreeing to when registering: Cash-Checks will only be accepted if accompanied w/ a bank letter of guarantee.  EVERYTHING MUST BE PAID IN FULL ON THE DAY OF THE AUCTION AND MUST BE REMOVED DAY OF.  Everything will be sold "as is, where is", w/ no guarantee of any kind, regardless of statement of condition made from the auction block.  Buyers shall rely entirely on their own inspection and information.  Every effort is made to "guard" merchandise throughout the auction, however, the bidder becomes solely responsible for all items purchased by him immediately following his winning bid.  Therefore, he/she is advised to further guard his items at his own discretion.  The bidder is responsible for knowing which item he is bidding on.  If he/she is insure, bidder should inquire or not bid. When you become the winning bidder at auction you have effected a contract and will be expected to pay for items in which you were evidenced to be the successful bidder. The auctioneer reserves the right to accept bids in any increment he feels is in the best interest of his client, the seller.  The Auctioneer reserves the right to reject the bidding of any person whose conduct, actions, or adverse comments he feels are not in the best interest of the seller.  We reserve the right to refuse service to anyone.