When:
June 25, 2019 @ 10:00 am
2019-06-25T10:00:00-06:00
2019-06-25T10:15:00-06:00
Auction: Tuesday June 25th at 10 am
Preview: Monday June 24th from 10-2
Address: 6164 S 1550 E, South Ogden UT 84405
Tractors: McCormick Farmall Super C, International 784,
Other equipment: Cub Cadet GT1554 mower, misc. tooling, farming equipment, hand tools and parts, cherry picker, etc.
Backhoe: 3500 Series A,
Forklift: Hyster 80
LOT LIST
LOT DESCRIPTION
1 Extension Ladder
2 Miscellaneous Lumber & Wood
3 2 Battery chargers
4 Fruit Baskets
5 Storage box, Hose & extension cord, lights & treasure box
6 Rolling warehouse stairs
7 Miscellaneous tractor tires
8 Furnace
9 2 Boxes Baker wire
10 Miscellaneous boxes dolly wheels fittings, copper pipes
11 Stack of wood, & miscellaneous pcs
12 Antique Wagon Wheel
13 4 shelf's w/ Contents (hardware, nails, door knobs, window wash, caulk, motors, grinding wheels,plumbing fixtures
14 Shop Bench w/ Contents
15 Shop Bench w contents TOOLING
16 Weed trimmers, snipers, garden tools, tree saw
17 Open cabinet w/ oils & lubricants
18 Locking 8 ft cabinet w/Contents
19 Locking 8 ft cabinet w/ Contents
20 Shelf w miscellaneous contents
21 C Clamps, post hole digger & miscellaneous
22 Hyster 80 Forklift Gas, 1,297 hours
23 International tractor model 784 w/hydraulic tiller& Plow 1,559 hours
24 Miscellaneous chains & come a longs
25 Grinder & Brush wheel
26 Metal square shop table & contents
27 United grinding wheel
28 Acetylene torch w/ Tanks
29 Hydraulic lifts & Jack Stands
30 Stack of Miscellaneous lumber
31 Electric Alternator on portable cart
32 Century Battery charger
33 Forklift extension Forks
34 8ft shop table, contents & small motor
35 Rolling red Shop cart w/ tooling & saw horses
36 Shop Bench w/ Tooling & Hardware
37 Shop Bench w/ Tooling & Hardware
38 8 ft Shop Bench w Tooling, hardware, nuts bolts & everything you can imagine
39 15 ft shop Bench w/ hardware, organizers, tooling clamps, vice & more than you can imagine
40 16 speed heavy duty drill press
41 Grinding wheels & Brush
42 Anvil & Hammer ( Thor's )
43 12 ft Shop Bench & cabinets below Tooling,ramps,spot welder, rods 1000s of nuts, bolts, screws
44 Photo Vertical tool box stuffed w/tools
45 Craftsman vertical tool box loaded w/ Tools
46 Tooling lot w/cabinets (3) & wall
47 Shop table
48 Victory small scooter
49 Miscellaneous lot including tack in box
50 Miller arc welder
51 Quincy sir master compressor
52 Wall lot tools, brooms, shovels
53 3 ladders
54 2 Cabinets w/ contents
55 Contents on cabinet and inside cabinets
56 Antique Sofa & Chair w/miscellaneous contents.
57 Cabinet w contents Fridge & microwave
58 Delta 10 inch table saw
59 Chicago electric chop saw
60 Gardenway Troybilt 10hp snow blower
61 8 ft shop table w/contents
62 Water/storage barrels
63 IH Back hoe, model 3500 series A,2,455 hours 2
64 Miscellaneous outside lot,mower,sweeper,bench
65 6 ft leveler farm implement
66 10 ft farm implement w/ forks
67 Fencing, cinder block, vinyl, RR Ties, garage door, etc
68 Corner lot
69 Contents of pallet rack ( Tractor Parts )
70 Contents of Pallet rack
71 Antique Parts
72 Tractor plow
73 Tractor accessory
74 2 cable spools
75 Wood rack & contents
76 Contents of Pallet rack
77 Contents of pallet rack
78 Contents of pallet rack
79 Farm implement
80 Pallet of parts
81 Farm implement
82 Farm implement
83 McCormick moldboard Plow (hydraulic. )
84 Rack & Contents metal, lumber, threaded bolts & miscellaneous
85 Pallet of miscellaneous
86 Pallets & contents
87 Antique scale
88 Carton of chains
89 Bolens antique tiller
90 Farm implement
91 Pump & Drums
92 Trailer lift ( green ), jack & tools
93 2 portable fuel tanks w/pumps
94 Wood organizer w/ bolts & chains
95 Yard Trailer (white)
96 IH McCormick Farmall tractor super C. MODEL FC serial # 169119J
97 2005 bug bubba Dual axle flatbed trailer, 16 ft vin 5F7UF16245U004104 plate 15653 P
98 2014 Big Bubba single axle trailer w/ drop gate 10ft bed
99 Farm parts & miscellaneous
100 Sprayer w/ mount
101 Corner lot tarps, rim, tube & tractor tire
102 5 sections pallet rack
103 Farm implement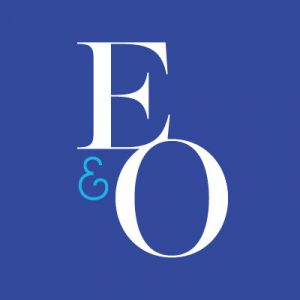 Terms of auction/common questions 
Everything is selling "as is, where is," what you see is what you get.  All sales are final.  All items will sell absolute with no reserve prices.  No guarantees or warranties.  There will be a 10% Buyer's premium in effect at the auction.  No collusion is allowed at the auction.  To bid at the auction all bidders are required to register for a bid card and by signing up for a bid card you agree to the listed terms on the bid card.  There is no fee to register.  To register for a bid card: requires a photo i.d., name, address, and phone number. 
Terms of payment:

cash, or certified funds.  Certified funds being cashiers check made payable to Erkelens & Olson.  Sales tax will be charged on all purchases as well as Buyer's premium will be taxed.  Unless purchaser is tax exempt and must provide proof of sales tax exemption number or resale number. Give us a call w/ any questions 801-355-6655



Auction process:

auction is open to the public and is a live auction.  Each auction will follow a numerical order known as the "lot list," that will be the order of the live auction.   *Items are subject to change.  Typically the auctioneer will suggest starting opening bids.  When the auction has closed an employee will assist you with printing your invoice and collecting money. Bidders are responsible for removal of their items the day of the auction and must have their paid invoice in hand to show proof of purchase.  Erkelens & Olson will have staff in place to ensure the correct items are being removed from the auction house.
Bidder is agreeing to when registering: Cash-Checks will only be accepted if accompanied w/ a bank letter of guarantee.  EVERYTHING MUST BE PAID IN FULL ON THE DAY OF THE AUCTION AND MUST BE REMOVED DAY OF.  Everything will be sold "as is, where is", w/ no guarantee of any kind, regardless of statement of condition made from the auction block.  Buyers shall rely entirely on their own inspection and information.  Every effort is made to "guard" merchandise throughout the auction, however, the bidder becomes solely responsible for all items purchased by him immediately following his winning bid.  Therefore, he/she is advised to further guard his items at his own discretion.  The bidder is responsible for knowing which item he is bidding on.  If he/she is insure, bidder should inquire or not bid. When you become the winning bidder at auction you have effected a contract and will be expected to pay for items in which you were evidenced to be the successful bidder. The auctioneer reserves the right to accept bids in any increment he feels is in the best interest of his client, the seller.  The Auctioneer reserves the right to reject the bidding of any person whose conduct, actions, or adverse comments he feels are not in the best interest of the seller.  We reserve the right to refuse service to anyone.