When:
March 23, 2019 @ 9:00 am
2019-03-23T09:00:00-06:00
2019-03-23T09:15:00-06:00
Auction Saturday March 23rd at 9:00 AM
Preview Friday March 22nd from 10-4
Address: 3365 W 500 S, SLC UT 84104 Suite 100
Exclusive Art Auction! Over 80 pieces from a exquisite private collection of Clayton R Williams, with works by
MINERVA KOLHEPP (TEICHERT)
JOHN HUGHES
LEWIS HEINZMAN
MARION DUNN
MAYNARD DIXON
MARQUERITE KIRMSE
HOWELL ROSENBAUM
HLA CULMER
GARY COLLINS
SAMUEL JEPPERSON
HENRI MOSER
FLORENCE WARE
TREVOR SOUTHEY
KEN BAXTER
DAN BAXTER
AL ROUNDS
A.D. SHAW
MARY TEASDEL
LECONTE STEWART
LEE GREENE RICHARDS
FREDERIC REMINGTON
ALFRED LAMBOURNE
JOHN HAFEN
HARRISON GROUTAGE
PAUL FJELLBOE
JOANN MUSSER
DENNIS SMITH
MAHONRI YOUNG
HOMER CLARK
ALVIN GITTINS
JACK SEARS
J.T. HARWOOD
HENRY SQUIRES
HAROLD DEMONT OLSEN
BRYAN K. TAYLOR
NOAL BETTS
BESPALOV
KRIZEVSKY
G. WESLEY BROWNING
ED MARYON
EDITH HAMLIN
EARL JONES
RANDALL LAKE
GARY SMITH
THOMAS HILL
KATHRYN STATS
TODD STILSON
BRUCE ROBERTSON
TED WASMER
UNKNOWN
*The art will be sold subject to acceptance of the seller
Weekly freight auction as well!!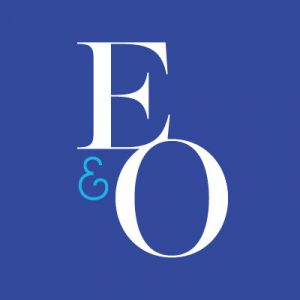 Terms of auction/common questions
Everything is selling "as is, where is," what you see is what you get.  All sales are final.  All items will sell absolute with no reserve prices.  (The art will be sold subject to acceptance of the seller)   No guarantees or warranties.  We do not represent any of the manufactures therefore you are purchasing the items as recovered freight.  No collusion is allowed at the auction.  No mixing or hiding of items is allowed during preview or auction.  To bid at the auction all bidders are required to register for a bid card and by signing up for a bid card you agree to the listed terms on the bid card.  There is no fee to register.  To register for a bid card: requires a photo i.d., name, address, and phone number.
Terms of payment: cash, credit/debit card or certified funds.  Certified funds being cashiers check made payable to Erkelens & Olson.  Credit/debit cards are accepted with no fee.  Sales tax will be charged on all purchases.  Unless purchaser is tax exempt and must provide proof of sales tax exemption number or resale number.  There will be a 10% Buyer's premium on all artwork.  Give us a call w/ any questions 801-355-6655.
Auction process: auction is open to the public and is a live auction.  Each auction will follow a numerical order known as the "lot list," that will be the order of the live auction.    Typically the lot list is posted on Thursday.  *Items are subject to change.  Bidders will be seated and each lot up for auction will be shown on TV so you are able to see what you are bidding on.  Typically the auctioneer will suggest starting opening bids.  You do not have to stay until the end of the auction to checkout. Whenever you are ready to checkout proceed to the front desk and an employee will assist you with printing your invoice and collecting money.  Bidders are responsible for removal of their items the day of the auction and must have their paid invoice in hand to show proof of purchase.  Erkelens & Olson will have staff in place to ensure the correct items are being removed from the auction house.
Bidder is agreeing to when registering: Cash-Checks will only be accepted if accompanied w/ a bank letter of guarantee.  EVERYTHING MUST BE PAID IN FULL ON THE DAY OF THE AUCTION AND MUST BE REMOVED DAY OF.  Everything will be sold "as is, where is", w/ no guarantee of any kind, regardless of statement of condition made from the auction block.  Buyers shall rely entirely on their own inspection and information.  Every effort is made to "guard" merchandise throughout the auction, however, the bidder becomes solely responsible for all items purchased by him immediately following his winning bid.  Therefore, he/she is advised to further guard his items at his own discretion.  The bidder is responsible for knowing which item he is bidding on.  If he/she is insure, bidder should inquire or not bid.  When you become the winning bidder at auction you have effected a contract and will be expected to pay for items in which you were evidenced to be the successful bidder. The auctioneer reserves the right to accept bids in any increment he feels is in the best interest of his client, the seller.  The Auctioneer reserves the right to reject the bidding of any person whose conduct, actions, or adverse comments he feels are not in the best interest of the seller.  We reserve the right to refuse service to anyone.