When:
April 24, 2018 @ 10:00 am
2018-04-24T10:00:00-06:00
2018-04-24T10:15:00-06:00
HUGE AUCTION!!!
Large Inventory of CNG/LNG Equipment
Auction: Tuesday April 24th 10:00 AM
Preview: Monday April 23rd 10-4
177 S 930 W BLDG 11A, Ogden UT (Ogden Defense Depot)
ALL PICTURES HERE
Inventory includes semi trucks, trailers, pumps, parts, equipment, tooling, atlas copco compressors, Mitsubishi a/c units (new in the box)
Truck Inventory includes
2014 Freightliner Cascadia Glider 50% DSL 50% LNG
2014 Kenworth T660 w/Sleeper
2012 Kenworth Day Cab Tractor
Trailers
(3) 2013 LNG Mountain States Blu Tankers
LNG/CNG Pumping Stations, Digital Signs, Valves, Hoses, Wire, Vaporizers, Transformers, 480/240, Pneumatic Valves, 3 Phase motors, Methane Gas, detectors, electrical panels, Load Pump, Cryostar Regulators, Rotary Compressors, Canadian Compressors, Cyrogenic Pumps on Skids, LNG Stainless Saddletanks, LNG Gas Detectors, Nozzles and LED Flood Lights, Toyota Propane Fork Lift, Yokogawa Digital Pressure Sensors, Aluminum Conduit,
2013 Cyrogenic Tank, 16,500 Gallon Vertical Tanks
No Reserves, No Minimums 10% Buyer's premium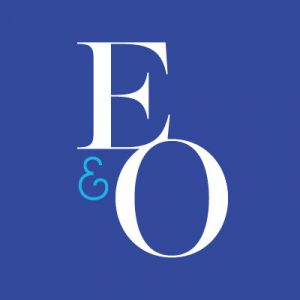 Utah's Leading Auctioneers
Terms of auction/common questions
Everything is selling "as is, where is," what you see is what you get.  All sales are final.  All items will sell absolute with no reserve prices.  No guarantees or warranties.   No collusion is allowed at the auction.  To bid at the auction all bidders are required to register for a bid card and by signing up for a bid card you agree to the listed terms on the bid card (full bid card terms below).  There is no fee to register.  To register for a bid card: requires a photo i.d., name, address, and phone number.   10% buyer's premium will be in effect at the auction.
Terms of payment: cash or certified funds.  Certified funds being cashier's check made payable to Erkelens & Olson.  Credit/debit will not be accepted.  Sales tax of 6.85% will be charged on all purchases.  Purchaser does not have to pay tax if they provide proof of sales tax exemption number or resale number.   DO NOT leave the sales yard without leaving a deposit or settling up.  Give us a call w/ any questions 801-355-6655  *Items subject to change.
Auction process: auction is open to the public and is a live auction.  Each auction will follow a numerical order known as the "lot list," that will be the order of the live auction.  Typically the auctioneer will suggest starting opening bids.  You do not have to stay until the end of the auction to checkout.  Whenever you are ready to checkout the front desk will print and collect funds.  Bidders are responsible for removal of their items the day of the auction and must have their paid invoice in hand to show proof of purchase.  Erkelens & Olson will have staff in place to ensure the correct items are being removed from the auction house.
Bidder is agreeing to when registering: Cash-Checks will only be accepted if accompanied w/ a bank letter of guarantee.  EVERYTHING MUST BE PAID IN FULL ON THE DAY OF THE AUCTION AND MUST BE REMOVED DAY OF.  Everything will be sold "as is, where is", w/ no guarantee of any kind, regardless of statement of condition made from the auction block.  Buyers shall rely entirely on their own inspection and information.  Every effort is made to "guard" merchandise throughout the auction, however, the bidder becomes solely responsible for all items purchased by him immediately following his winning bid.  Therefore, he/she is advised to further guard his items at his own discretion.  The bidder is responsible for knowing which item he is bidding on.  If he/she is unsure, bidder should inquire or not bid.  When you become the winning bidder at auction you have effected a contract and will be expected to pay for items in which you were evidenced to the the successful bidder.  The auctioneer reserves the right to accept bids in any increment he feels is in the best interest of his client, the seller.  The Auctioneer reserves the right to reject the bidding of any person whose conduct, actions, or adverse comments he feels are not in the best interest of the seller.  We reserve the right to refuse service to anyone.