When:
September 5, 2019 @ 9:00 am
2019-09-05T09:00:00-06:00
2019-09-05T09:15:00-06:00
Auction: Thursday September 5th at 9 am
Address of items & auction location: 3412 W 2400 S, West Valley City, UT 84119
Previews: Tuesday & Wednesday (September 3rd & 4th) from 10-4  
Click here for the photo gallery of lots
Machine Shop

Items: Okuma Model LB15-M Lathe S/N 2750, Republic Lagun Heavy Duty Drill Press, Graziano Model SAG 17 Engine Lathe S/N 105477, Okuma Model MC-V4020 CNC Vertical Machining Center S/N 0435 (2002), Okuma Model LR45-M CNC Turning Center S/N 0096 (2006), Haas Model VF-3 Vertical Machining Center S/N 2960 (2005), SMTCL Engine Lathe S/N2060, Geminis Model GE0650 Engine Lathe S/N 4811, LeBlond Model Regal Engine Lathe S/N 6HS-545; 24″ Swing, 9″ Hollow Spindle, Hyd-Mech Model S-20 Series 2 Horizontal Band Saw S/N 61198992, Bridgeport Model EZ Trak Vertical Milling Machine S/N 150929, Republic Lagun Model FTV-25 Vertical Milling machine S/N SE-12386, Cariton 4′ Arm x 9″ Column Radial Arm Drill, Haas Model TM-3 CNC Toolroom Mill S/N 1071978, Uni-Hydro Model Pro 105-105 Ton 4 Station Iron worker
Misc: intext blast cabinet, LNS bar feed, Jobox Thread gauge, Huot Drill Index, Inspection Table w/ gauge, Hardness tester, Zep Parts Washer, Westport gauges
Parts & Inventory


Trailers/Vehicle/Forklifts


Vehicle: 2016 Ford F350 flatbed 6.7 powerstroke diesel
Trailers: 1996 Fastline Gooseneck Utility Trailer, 2017 PJ 16'x6′ Gooseneck trailer, & other trailers, 1997 Great Dane 53′ Semi Trailer, 2015 Big Bubba's
Forklifts: Hyster H35FT, Hyster H80XM w/ 4,000 Hrs., Yale Electric Forklift, 

Welders/Welders/Welders/Wire/Iron working equipment/& other equipment


Welders: Miller Model Syncrowave 350LX, Airco Model CV600, (3) Miller Model 300VS, Miller Model Dimension 652 Welding Power source, Miller model 250MP, Miller Model Delta 452, Thermal Dynamics Portable Plasma Cutter, Millder MOdel 22A Welding Wire Feeds, Miller Model D-60 Welding Wire Feed, (2) Miller Model 60, Miller Model Millermatic 140, Millder S52E, Miller Maxtron 450 DC Inverter Arc, Millder CP-302, 
Other equipment: Garner Denver Rotary Screw Air Compressor w/ dryer/Filter
Plasma Table: Cutting Systems Model Sabercut HyPerformance 6′ Cutting width CNC Thermal Cutting System, S/N 10213027603  (2013) w/ Hypertherm Automation Edge Pro Shape PC Based Cutting Control, Hypertherm Model HPR400XD Mechanized Plasma System; CSI Ox/Fuel Gas Regulator Control System; CSI Motorized Torch Cutting Stations; 6'x12′ Water Table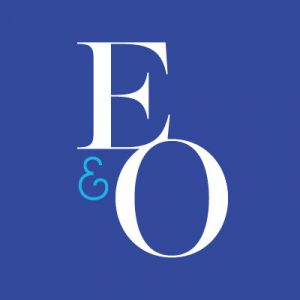 Terms of auction/common questions 
Everything is selling "as is, where is," what you see is what you get.  All sales are final.  All items will sell absolute with no reserve prices.  No guarantees or warranties.  No collusion is allowed at the auction.  To bid at the auction all bidders are required to register for a bid card and by signing up for a bid card you agree to the listed terms on the bid card.  There is no fee to register.  To register for a bid card: requires a photo i.d., name, address, and phone number. 
Terms of payment:

cash, credit/debit card or certified funds.  Certified funds being cashiers check made payable to Erkelens & Olson.  Sales tax will be charged on all purchases.  There will be a 10% Buyer's premium in effect.  Unless purchaser is tax exempt and must provide proof of sales tax exemption number or resale number. Give us a call w/ any questions 801-355-6655



Auction process:

auction is open to the public and is a live auction.  Each auction will follow a numerical order known as the "lot list," that will be the order of the live auction.  *Items are subject to change.  Bidders will be seated and each lot up for auction will be shown on TV so you are able to see what you are bidding on.  Typically the auctioneer will suggest starting opening bids.  You do not have to stay until the end of the auction to checkout. Whenever you are ready to checkout proceed to the front desk and an employee will assist you with printing your invoice and collecting money. Bidders are responsible for removal of their items the day of the auction and must have their paid invoice in hand to show proof of purchase.  Erkelens & Olson will have staff in place to ensure the correct items are being removed from the auction house.
Bidder is agreeing to when registering: Cash-Checks will only be accepted if accompanied w/ a bank letter of guarantee.  EVERYTHING MUST BE PAID IN FULL ON THE DAY OF THE AUCTION AND MUST BE REMOVED WITHIN 5 DAYS.  Everything will be sold "as is, where is", w/ no guarantee of any kind, regardless of statement of condition made from the auction block.  Buyers shall rely entirely on their own inspection and information.  Every effort is made to "guard" merchandise throughout the auction, however, the bidder becomes solely responsible for all items purchased by him immediately following his winning bid.  Therefore, he/she is advised to further guard his items at his own discretion.  The bidder is responsible for knowing which item he is bidding on.  If he/she is insure, bidder should inquire or not bid. When you become the winning bidder at auction you have effected a contract and will be expected to pay for items in which you were evidenced to be the successful bidder. The auctioneer reserves the right to accept bids in any increment he feels is in the best interest of his client, the seller.  The Auctioneer reserves the right to reject the bidding of any person whose conduct, actions, or adverse comments he feels are not in the best interest of the seller.  We reserve the right to refuse service to anyone.