When:
December 12, 2018
all-day
2018-12-12T00:00:00-07:00
2018-12-13T00:00:00-07:00
Where:
Bus yard
Las Vegas
NV
USA

Auction: Wednesday December 12th at 10 AM PST
Preview: Monday December 10th & December 11th Tuesday from 10-4
Address: 5299 Schirlls St, Las Vegas, NV 89118  Click here for google map
*****No children please****
Everything must sell!  
Approx. 50+ motor-coaches to sell! Temsa, Vanhool, MCI, Prevost and more! 7 Shuttle Bus's. 
Preliminary Listing (click here) 
Final Lot List
Lot Description
1 2016 Ford MetroLink 28 35k Miles 1FDFE4FS0GDC11483
2 2016 Ford MetroLink 28 35000 Miles 1FDFE4FS9GDC13104
3 2005 GMC C5500 26 pas 86k 1GDE5V1E95F533950
3A 2011 Ford E-450 21Passenger Vin #1FDFE4FS5CDA41471 w/ 270,660
4 2008 GMC C5500 35 pas 253k 1GDG5V1998F409144 diesel
5 2006 GMC C5500 35 pas 235k 1GDG5V1216F404472 diesel
6 2006 International Krystal 33 pas 314k 1HVBTAAM26H293122
7 2006 International Krystal 33 pas 314k 1HVBTAAM16H319645
8 2007 Chevrolet Express 3500 6 Duramax 21 pas 414k 1GBJG316X71233753
9 2004 Ford E-450 Cutaway 24 pas 175k 1FDXE45S64HA69845
10 2003 Ford E-450 Cutaway 24 passenger 1FDXE45S13HA86440
11 2007 GMC C5500 35 pas 182k 1GBJ5V1217F406884
12 2010 Temsa TS 35 89k NLTRPPN7XA1000033
13 2012 Temsa TS 35 Cummins Engine Allison Transmission 183k NLTRPPR72C1000038
14 2012 Temsa TS 35 Cummins Engine Allison Transmission 77k NLTRPPR7XC1000059
15 2012 Temsa TS 35 Cummins Engine Allison Transmission 202k NLTRPPR74C1000039
16 2012 Temsa TS 35 Cummins Engine Allison Transmission NLTRPPR79C1000036
17 2012 Temsa TS 35 Cummins Engine Allison Transmission 129k NLTRPPR77C1000049
18 2012 Temsa TS 35 Cummins Engine Allison Transmission187k NLTRPPR70C1000040
19 2013 Temsa TS 30 101k Cummins Engine Allison Transmission NLTAPLR57D1000008
20 2013 Temsa TS30 132k Cummins Engine Allison Transmission NLTAPLR59D1000043
21 2013 Temsa TS 35 183k Cummins Engine Allison Transmission NLTRPPR77D1000148
22 2013 Temsa TS 35 136k NLTRPPR75D1000147
23 2013 Temsa TS 30 131k Cummins Engine Allison Transmission NLTAPLR50D1000044
24 2013 Temsa TS 30 136k Cummins Engine Allison Transmission NLTAPLR52D1000045
25 2013 Temsa TS 30 132k NLTAPLR54D1000080
26 2013 Temsa TS 30 132k miles Cummins Engine Allison Transmission NLTAPLR58D1000079
27 2014 Temsa TS 35 303k NLTRPPU71E1000011
28 2014 Temsa TS 35 164k NLTRPPU79E1000273
29 2014 Temsa TS 35 NLTRPPU7XE1000010
30 2012 Temsa TS 30 w/ 133K Mi. Vin #NLTAPLR58D1000020
31 2014 Temsa TS 35 C w/ 186K Mi. Vin #NLTRPPU74E1000021
34 2017 Temsa TS 35 E 35k NLTRPPY74H1000440
39 2012 Temsa TS 35 NLTRPPR72C1000024
40 2007 Setra S417 WKKA34CD573000496
41 2001 Vanhool T2145 YE2TC13B612044149
42 2005 Vanhool C2045 YE2CC16BX52046598
43 2004 MCI J4500 2M93JMPA74W062506
44 2008 Prevost 45ft 2PCH334918C711084
45 2005 Vanhool C2045L 145 k miles YE2CC26B052046602
46 2003 Vanhool 45ft 227k miles YE2CC12B032045866
47 93 Hoekstra School Bus with new engine, 197k miles 1T79L2B2XP1116872
48 2012 Temsa TS 35 NLTRPPR70C1000037
50 2012 Chevy 2500HD Silverado 4×4 V8 TurboDiesel Crew Cab 110k miles 6l
51 2011 Ford Ranger w/ 186,267 miles Vin #1FTLR1FE5BPB17742
52 2015 BMW 3 Series Gran Turismo 328 w 107,423 MI. Vin #WBA3X5C51FD561724
53 2015 BMW 3 Series Gran Turismo 328 w 108,185 mi. Vin #WBA3X5C52FD561750
54 2015 BMW 3 Series Gran Turismo 328 w/ 112,438 Miles Vin #WBA3X5C54FD561748
55 2011 Lincoln Town CAr Executive L Vin #1LNBL8EVXBX761959
56 2011 Lincoln Town Car Executive L Vin #2LNBL8EV7BX754046
57 2011 Lincoln Town Car Executive L Vin #2LNBL8EV4BX754182 w/ 273K Mi.
58 2011 Chevrolet Silverado 4×4 Vin #1GCRKPEA6BZ334317 w/ 121,034 miles
59 2013 Ford F350 XL Super Duty Power Stroke Crew Cab 4×4 Vin #1FT7W3BT9DEA69297 w/ 136,192
60 2012 Chevrolet Silverado Crew Cab 4×4 Vin #3GCPKPEA2CG219397 w/ 65,896
61 2012 Chevrolet Silverado Crew Cab Vin #3GCPKPEA4CG215142 w/ 65,045 Miles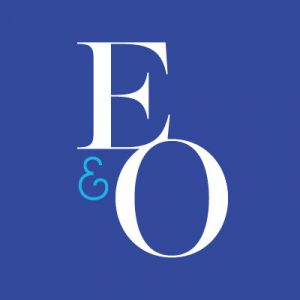 Terms of auction/common questions
Everything is selling "as is, where is," what you see is what you get.  All sales are final.   No guarantees or warranties.  No collusion is allowed at the auction.    To bid at the auction all bidders are required to register for a bid card and by signing up for a bid card you agree to the listed terms on the bid card.   To register to bid for a motor-coach requires a $5,000.00 cashiers check made payable to Erkelens & Olson Auctioneers and requires a photo i.d., name, address, and phone number.  Buyer's are responsible for their own financing.  There will be no financing provided by the auction company.
Terms of payment: cash or certified funds.  Certified funds being cashiers check made payable to Erkelens & Olson or wire transfer.  Ask for wire instructions. There will be a 4% buyer's premium in effect on all the motor-coaches  Give us a call w/ any questions 801-355-6655
Auction process: auction is open to the public and is a live auction.  Auction will follow a numerical order known as the "lot list," that will be the order of the live auction.  *Items are subject to change.   Typically the auctioneer will suggest starting opening bids.   Bidders are responsible for removal of their items the day of the auction and in a timely manner.  Bidders must have their paid invoice in hand to show proof of purchase.  Erkelens & Olson will have staff in place to ensure the correct items are being removed.
Bidder is agreeing to when registering:  Everything will be sold "as is, where is", w/ no guarantee of any kind, regardless of statement of condition made from the auction block.  Buyers shall rely entirely on their own inspection and information.  Every effort is made to "guard" merchandise throughout the auction, however, the bidder becomes solely responsible for all items purchased by him immediately following his winning bid.  Therefore, he/she is advised to further guard his items at his own discretion.  The bidder is responsible for knowing which item he is bidding on.  If a bidder is unsure, bidder should inquire or not bid.  When you become the winning bidder at auction you have effected a contract and will be expected to pay for items in which you were evidenced to be the successful bidder.  The auctioneer reserves the right to accept bids in any increment he feels is in the best interest of his client, the seller.  The Auctioneer reserves the right to reject the bidding of any person whose conduct, actions, or adverse comments he feels are not in the best interest of the seller.  We reserve the right to refuse service to anyone.