When:
November 5, 2019 @ 10:00 am
2019-11-05T10:00:00-07:00
2019-11-05T10:15:00-07:00
CANCELLED

A

 Tuesday November 5th at 10 am
Preview: Monday November 4th from 11-1
Address: 4065 S 300 W, Salt Lake City, UT 84107
Items: 2017 Makino Model U3 CNC Wire type EDM Machine w/ all options and accessories S/N W140451
2017 Makino model: Edge3 CNC Wire Type EDM machine w/ accessories S/N EKS1366
2018 Haas model VF-4SS CNC Vertical Machining Center S/N1146941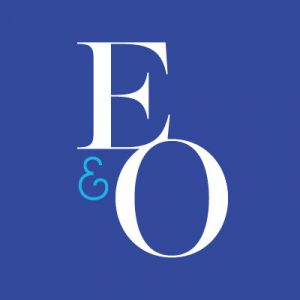 Utah's Leading Auctioneers
 Terms of auction/common questions 
Everything is selling "as is, where is," what you see is what you get.  All sales are final.  All items will sell absolute with no reserve prices.   No guarantees or warranties.    To bid at the auction all bidders are required to register for a bid card and signing up for a bid card you agree to the listed terms on the bid card.  There is no fee to register.  To register for a bid card: requires a photo i.d., name, address, and phone number.  There will be a 10% buyer's premium in effect at the auction.  There will be a 15% buyer's premium for online bidding.    
Terms of payment: cash, certified funds or wire.  Certified funds being cashiers check made payable to Erkelens & Olson.  Sales tax will be charged on all purchases.  Unless purchaser is tax exempt and must provide proof of sales tax exemption number or resale number. Give us a call w/ any questions 801-355-6655.
  Bidders are responsible for removal of their items and will have until November 7th to remove their items.  Erkelens & Olson will have staff in place to ensure the correct items are being removed from the auction house.
Bidder is agreeing to when registering: Cash-Checks will only be accepted if accompanied w/ a bank letter of guarantee.  EVERYTHING MUST BE PAID IN FULL ON THE DAY OF THE AUCTION AND MUST BE REMOVED DAY OF.  Everything will be sold "as is, where is", w/ no guarantee of any kind, regardless of statement of condition made from the auction block.  Buyers shall rely entirely on their own inspection and information.  Every effort is made to "guard" merchandise throughout the auction, however, the bidder becomes solely responsible for all items purchased by him immediately following his winning bid.  Therefore, he/she is advised to further guard his items at his own discretion.  The bidder is responsible for knowing which item he is bidding on.  If he/she is insure, bidder should inquire or not bid.  When you become the winning bidder at auction you have effected a contract and will be expected to pay for items in which you were evidenced to be the successful bidder. The auctioneer reserves the right to accept bids in any increment he feels is in the best interest of his client, the seller.  The Auctioneer reserves the right to reject the bidding of any person whose conduct, actions, or adverse comments he feels are not in the best interest of the seller.  We reserve the right to refuse service to anyone.