When:
September 2, 2020 @ 9:00 am – September 9, 2020 @ 9:00 am
2020-09-02T09:00:00-06:00
2020-09-09T09:00:00-06:00
Online Ammo Auction!!!
Online timed Auction Starting: Bidding starts: Wednesday September 2nd 
Ends: Wednesday September 9th 
Address: 3365 West 500 S. Ste. 100 SLC, UT 84104
Preview: Bidders will not be able to preview the ammo in person, online only.
**ONLY THOSE WITH AN FFL, ACTIVE LAW ENFORCEMENT & MILITARY ARE ALLOWED TO PARTICIPATE IN THE AUCTION**  We understand you don't need an FFL to purchase ammo but those are the rules we've been asked to abide by.
Click here to register and to bid
Hundreds of thousands of rounds of ammunition!
Please email credentials to [email protected]
Must have FFL, Active Military/Law Enforcement only allowed to bid!!!!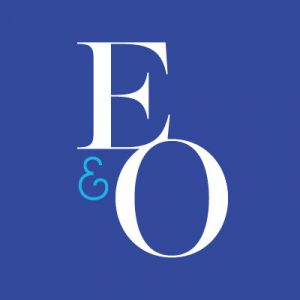 Utah's Leading Auctioneers
Terms of auction/common questions 
ONLY THOSE WITH AN FFL, LAW ENFORCEMENT OR ACTIVE MILITARY ARE ALLOWED TO PARTICIPATE.  Please email credentials to [email protected] Everything is selling "as is, where is," what you see is what you get.  All sales are final.  All items will sell absolute with no reserve prices.   No guarantees or warranties.  We do not represent any of the ammo manufacturers therefore you are purchasing the items as recovered freight.  No collusion is allowed at the auction.  To bid at the auction all bidders are required to register through Bidspotter's website and by registering you are agreeing to the terms listed below.  There is no fee to register.  There will be a 5% Buyer's premium in effect for the auction.
Terms of payment: cash, credit/debit card or certified funds. Credit/debit cards are accepted with no fee.  Sales tax will be charged on all purchases 7.75%.  Unless purchaser is tax exempt and must provide proof of sales tax exemption number or resale number. Give us a call w/ any questions 801-355-6655.
Auction process: will be an online timed auction.  The first ammo lot will close at 12 PM and each lot will end 1 minute after.  For example lot #1 will close Thursday April 30th at 12:00 pm, lot #2 at 12:01 pm, etc.  If there is active bidding at closing the lot will extend 5 minutes until there are no more bids and the lot will officially close.  Each auction will follow a numerical order known as the "lot list," that will be the order of the online timed auction.      Bidders are responsible for removal of their items the day of the auction and must have their paid invoice in hand to show proof of purchase.  Erkelens & Olson will have staff in place to ensure the correct items are being removed from the auction house.  Removal will start Thursday at 1 PM, it'll be a first come first serve with pickup.
Bidder is agreeing to when registering: Cash-Checks will only be accepted if accompanied w/ a bank letter of guarantee.  EVERYTHING MUST BE PAID IN FULL ON THE DAY OF THE AUCTION AND MUST BE REMOVED DAY OF.  Everything will be sold "as is, where is", w/ no guarantee of any kind, regardless of statement of condition made from the auction block.  Buyers shall rely entirely on their own inspection and information.  Every effort is made to "guard" merchandise throughout the auction, however, the bidder becomes solely responsible for all items purchased by him immediately following his winning bid.  Therefore, he/she is advised to further guard his items at his own discretion.  The bidder is responsible for knowing which item he is bidding on.  If he/she is insure, bidder should inquire or not bid.  When you become the winning bidder at auction you have effected a contract and will be expected to pay for items in which you were evidenced to be the successful bidder. The auctioneer reserves the right to accept bids in any increment he feels is in the best interest of his client, the seller.  The Auctioneer reserves the right to reject the bidding of any person whose conduct, actions, or adverse comments he feels are not in the best interest of the seller.  We reserve the right to refuse service to anyone.